During this time, our primary goal continues to be to maintain a safe and health learning environment at Oaklands. We will continue to follow the health regulations and protocols developed by the Provincial Health Officer, Dr. Bonnie Henry. We have appreciated your help in making Oaklands a safe place to learn for our students and staff.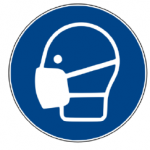 Adults, please wear a mask
When dropping students off (late) after the 8:45 am bell or picking students up early (for appointments, etc.), we ask that parents or guardians wear a mask when entering the school.
If you do not have one with you, we have a box of disposable masks on the table by the door. Use the hand sanitizer and go directly to the office to speak with the office staff.
Questions, concerns or requests
To avoid unnecessary entry into the school, we ask that you please email or call the office with any concerns or questions.
Email –> oaklands@sd61.bc.ca
Phone –> (250) 595-2444.
Before and After School
B.C.'s health and safety measures advise reducing the number of close, in-person interactions to help prevent the spread of COVID-19. For that reason, we would ask that students and families not linger on the playground after school.
For older students who go home on their own and are used to staying after school for play time, or skateboarding or scootering on the school grounds, please discuss with them the need to go straight home.
Pick Up/Drop Off
If you need to pick up or drop off your child outside of the usual bell times please enter the building through the main office doors and proceed directly to the office for assistance.